When Char Morse and her husband set out for an early morning boat ride on Lake Michigan last Saturday, they never expected they'd wind up saving a life.
But that's exactly what they did.
It all began not long after sunrise, after Morse's husband noticed an unusual object bobbing in the waves in the distance. They decided to move in for a closer look.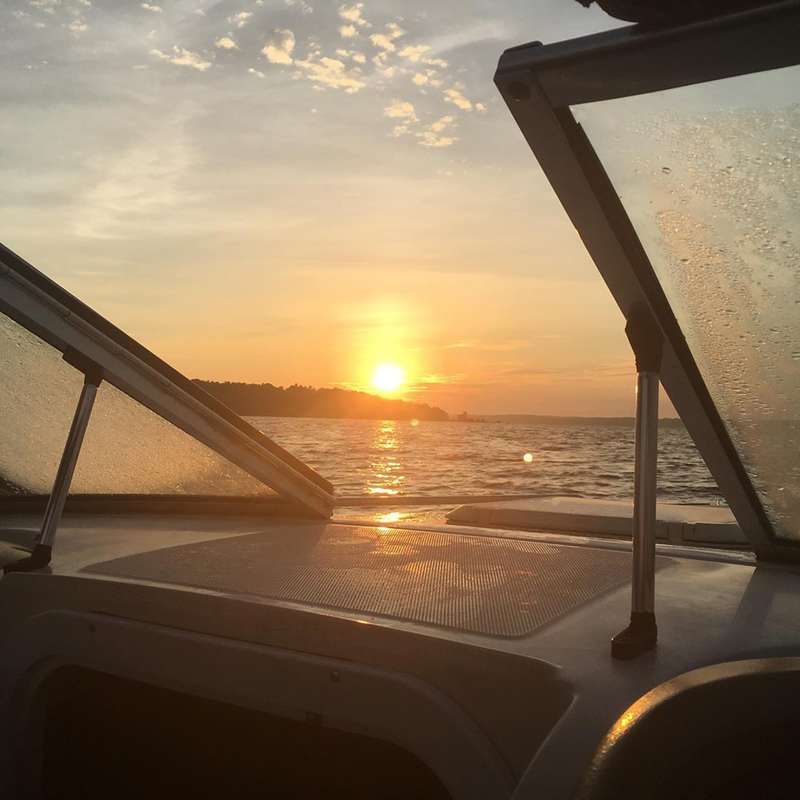 Credit:
Char Morse
"He thought it might be trash at first glance, and we usually just scoop garbage out of the water when we see it," Morse told The Dodo. But what they found instead was an exhausted little animal.
It was an opossum, struggling to stay afloat. Morse and her husband then leapt into action.
"We both knew the animal was likely to die in the water," Morse said. "Without any discussion, my husband pulled the boat closer to the wall of the channel, tied a rope to one of our red floating seat cushions and tossed the cushion to the animal."
Here's that moment on video:The opossum seemed to understand that Morse and her husband were trying to help, clutching the makeshift life preserver as they pulled him aboard their boat.
They had saved his life.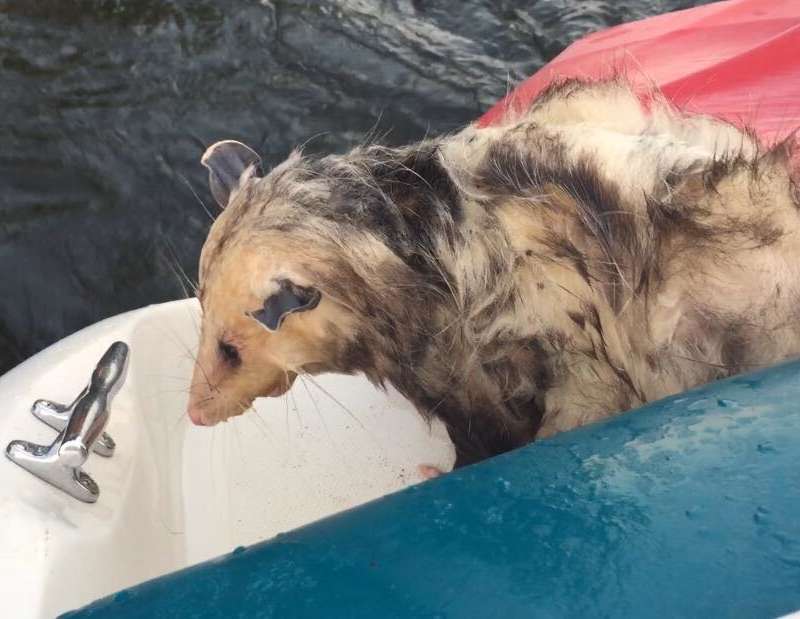 Credit:
Char Morse
After shuttling their furry passenger ashore, Morse then set him free.
"As soon as the opossum was set on the ground, he quickly moved into the woods and tall grass," she said. "I am confident the opossum survived."
Had the pair not spotted the opossum, and decided to stop and help him, things could have ended tragically different. But Morse believes they were simply doing what any decent person would do. "See a living creature struggling and help it if you can," she said, adding:
"We happened to be at the right place and at the right time to help. I know there are other good people in the area who would do the same."
Read more: thedodo.com