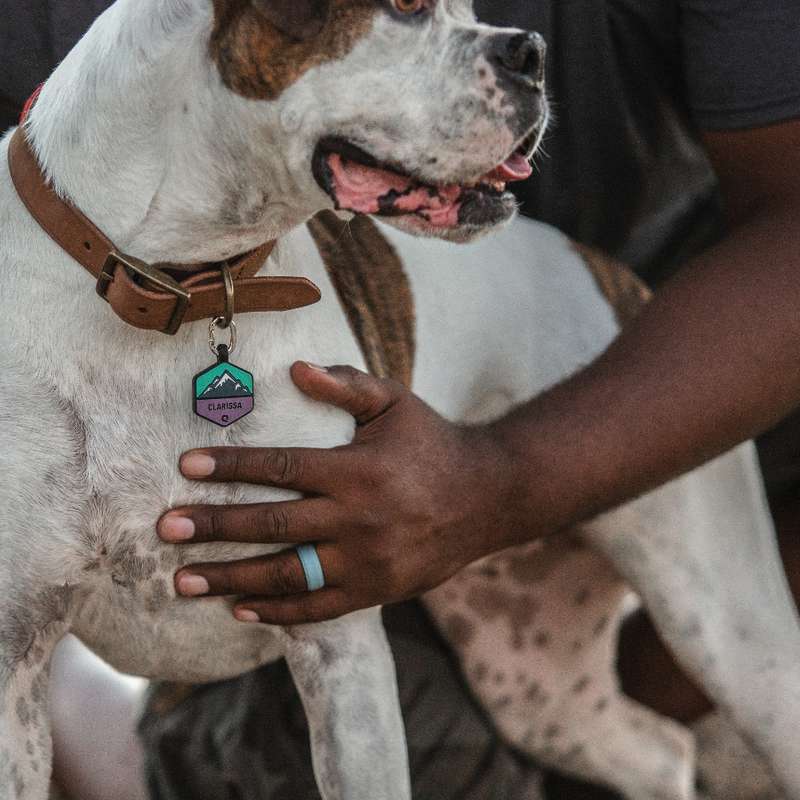 Credit:
Qalo
Most people know Qalo for their silicone wedding bands and lifestyle rings — which provide a comfortable and convenient alternative to your typical metal rings.
But for those pet parents who may be unaware, the company also offers a selection of silicone dog ID tags, as well.
The tags are ideal for equipping your dog for more stealth squirrel stalking or simply just quieting that noisy jingle their metal tags make as they run around the house.
Qalo's beautiful dog ID tags come in a variety of colors and designs, with new options cycling in and out on a regular basis. Silencing the noise your old tags made is an extremely welcome upgrade, but the peace of mind that comes with all the information you have room to include, and the legibility of the information, is even more important.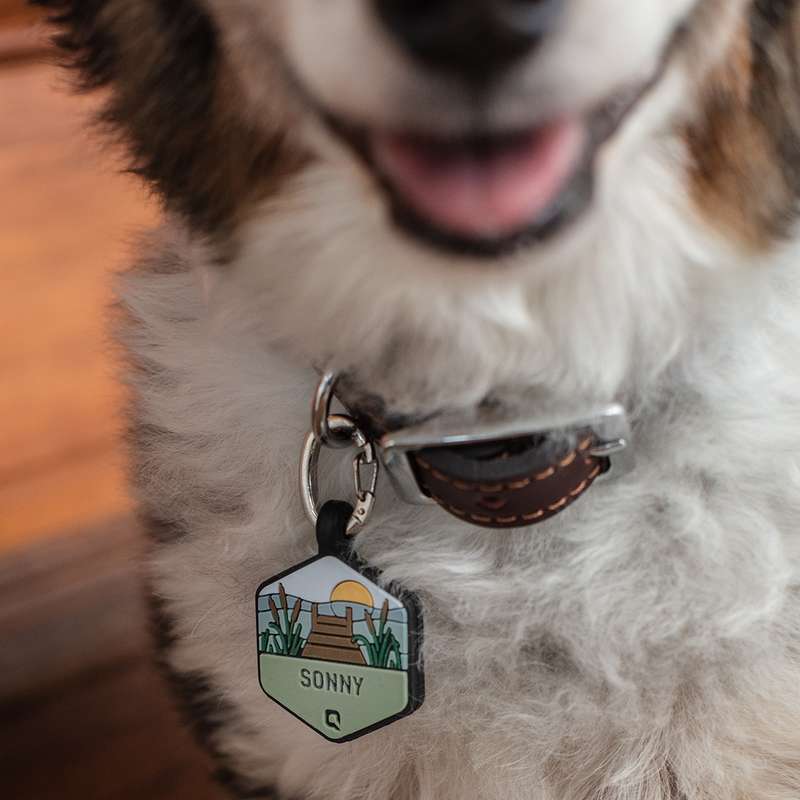 Credit:
Qalo
Qalo's tags offer varying amounts of lines of text and characters per line depending on the shape and design of the tag. But you can easily squeeze on multiple phone numbers, a microchip number, an abbreviated address, and of course your pup's name. The font is very easy to read, and won't get scratched up over time like a metal tag.
Starting at $20 with customization included, Qalo's dog ID tags are an incredibly easy recommendation to make for you and all the pet owners in your life. You can even put them in the dishwasher, if need be!
Get the Qalo Dog Tag from Qalo for $20+.
Read more: thedodo.com